American Furniture Warehouse • Ads
In creating one of our daily ads, I would receive lists of product and make as many items on said lists fit into the space available. I worked with the buyers to make sure pricing and other details were correct and to their liking, after which the ad would be submitted to the CEO for approval. Completing an ad could take anywhere from one to two days. (The header is legacy artwork that I did not create.) Here are three ads: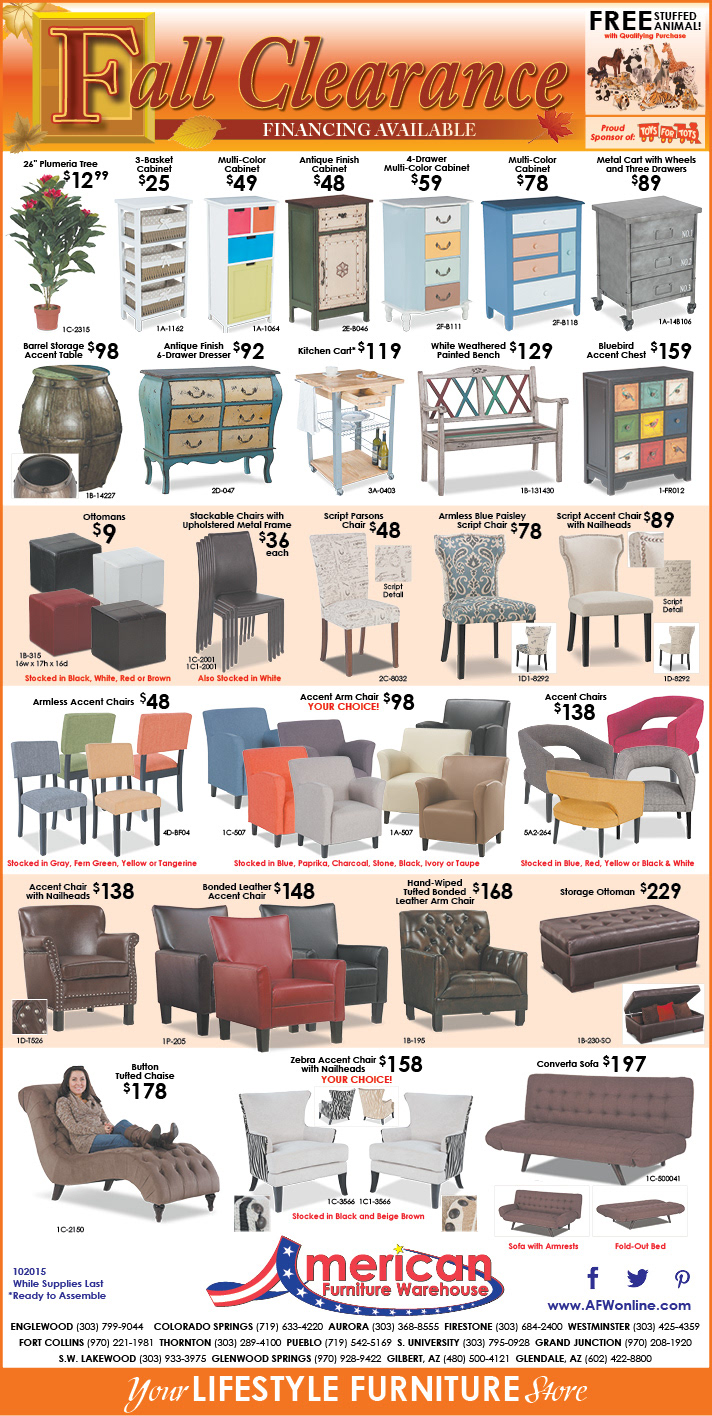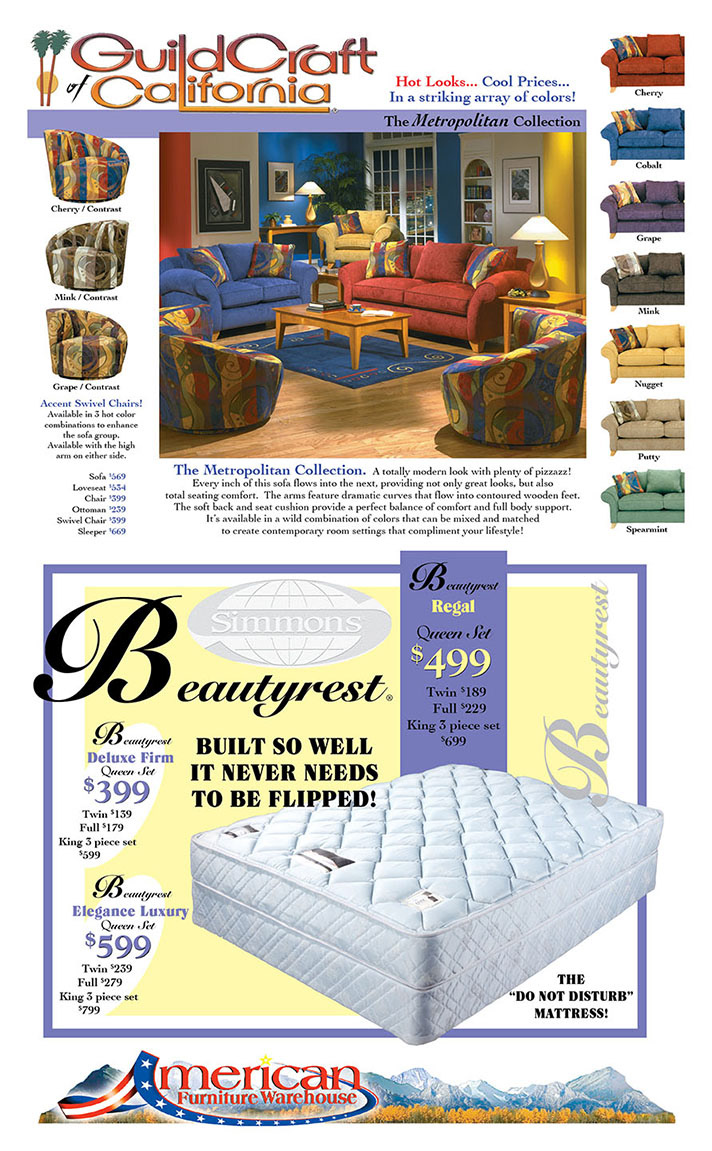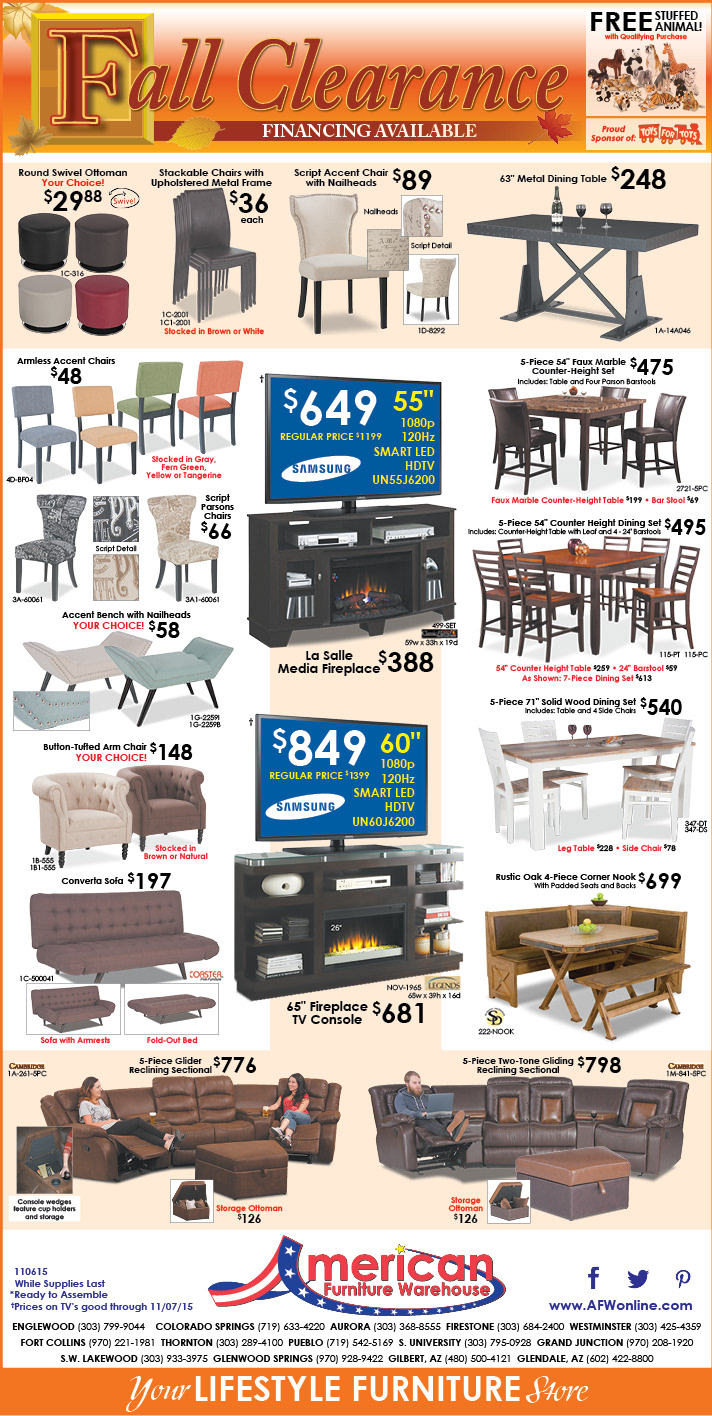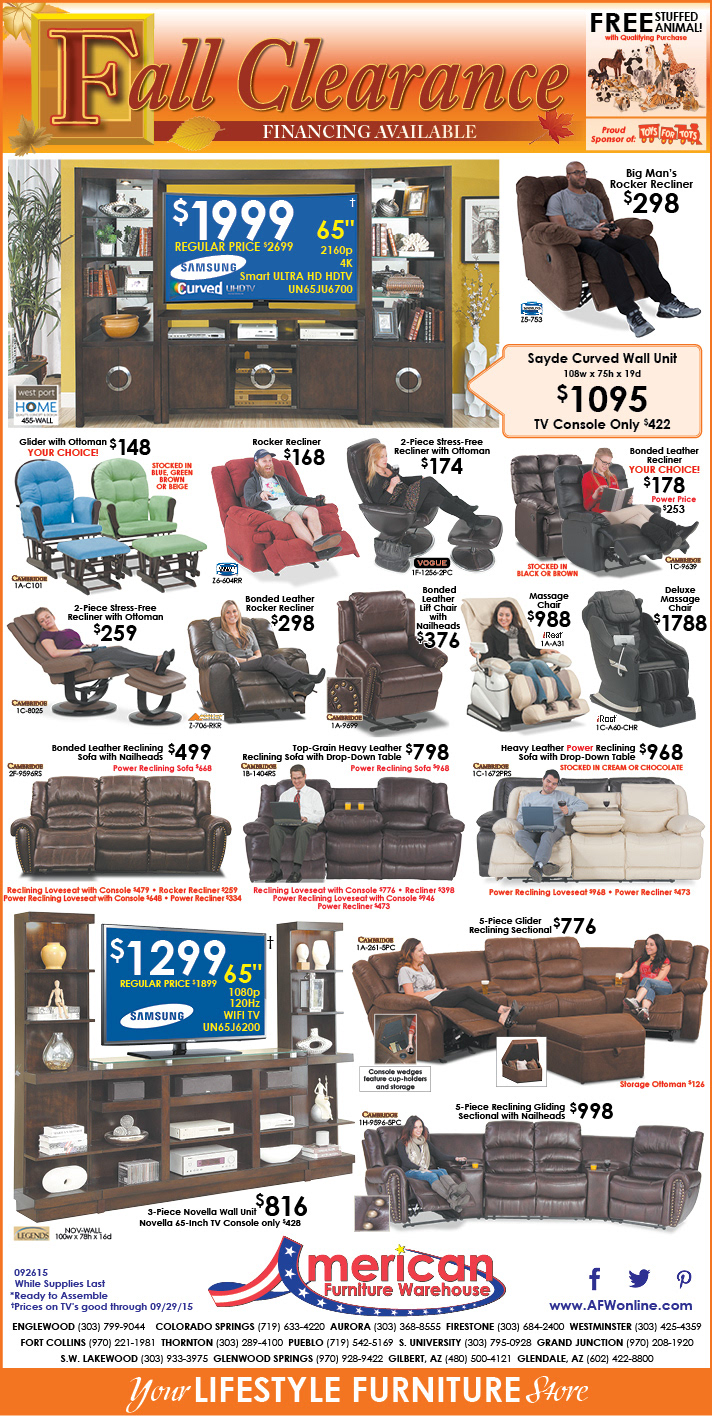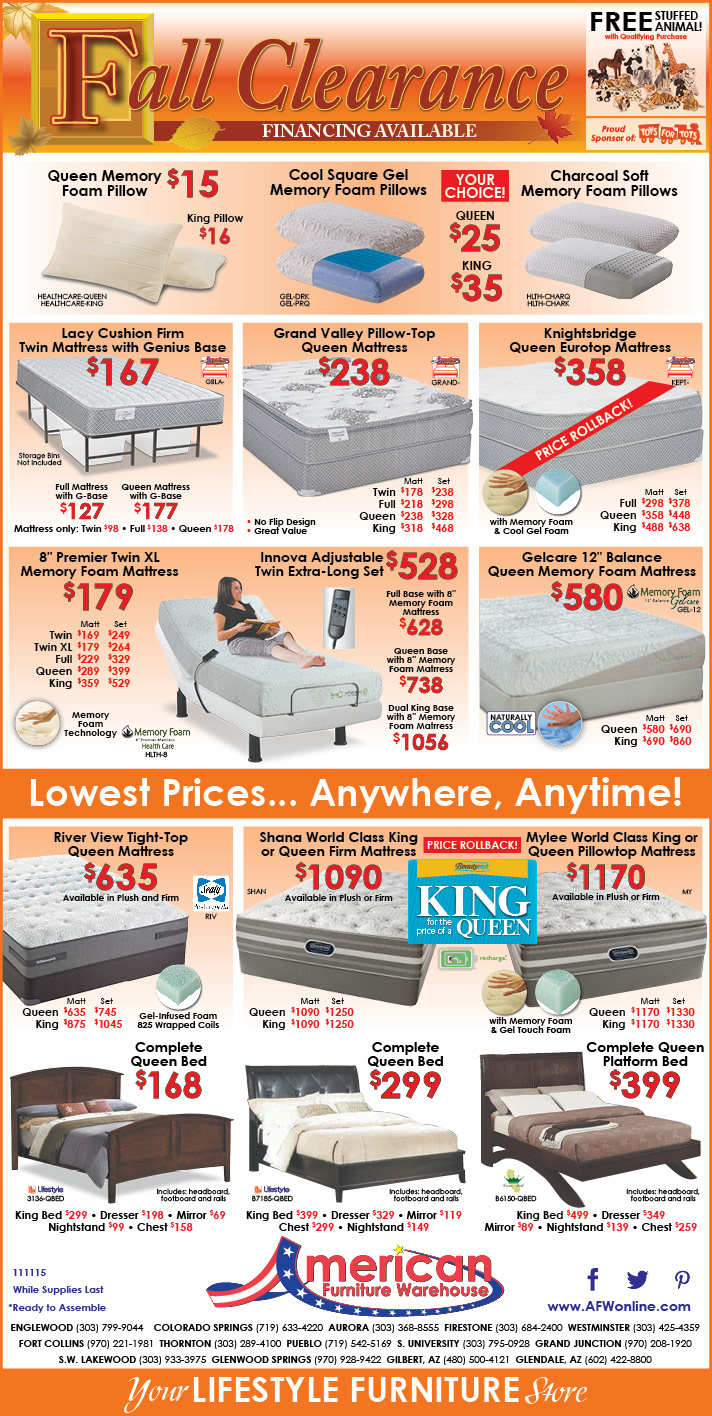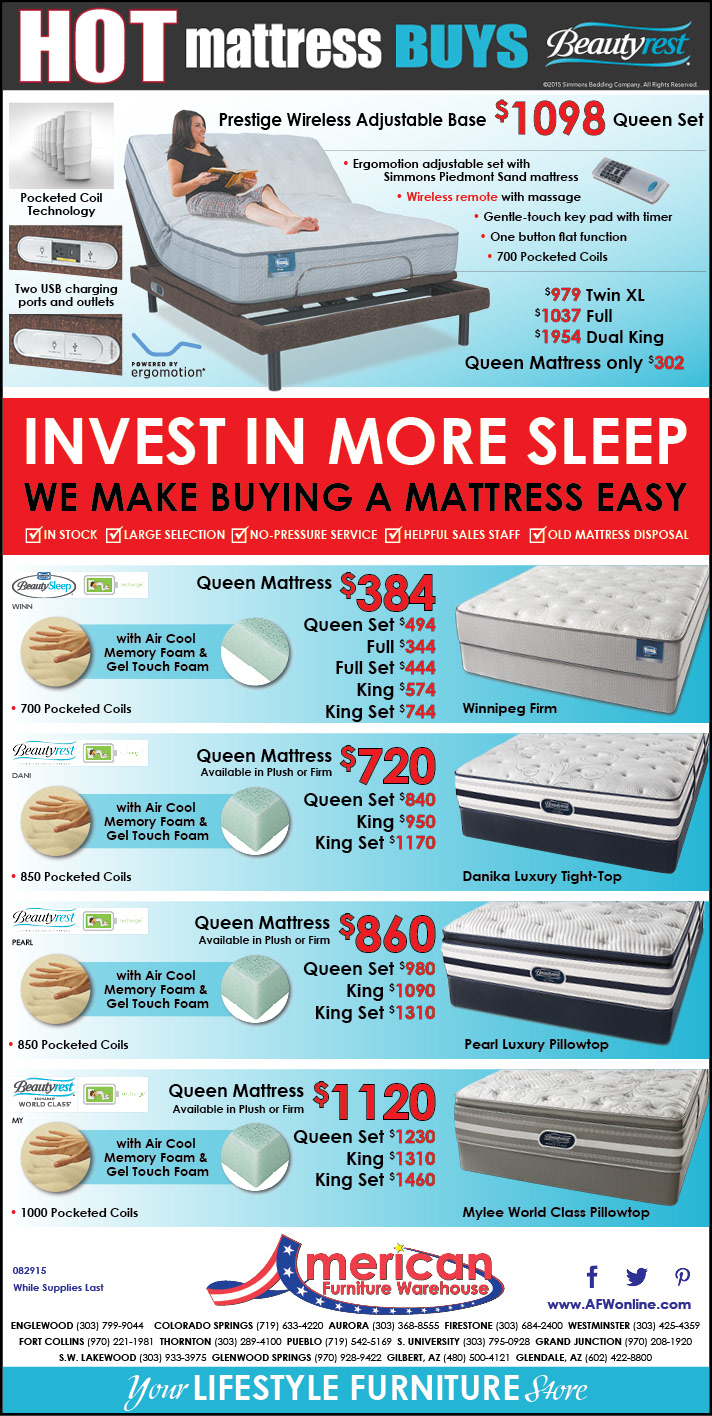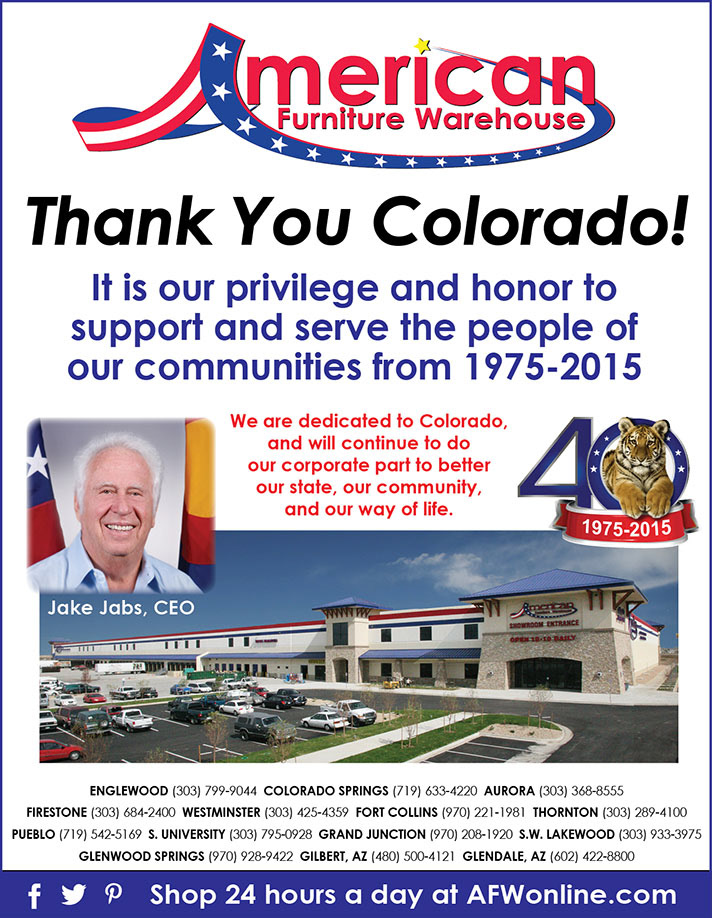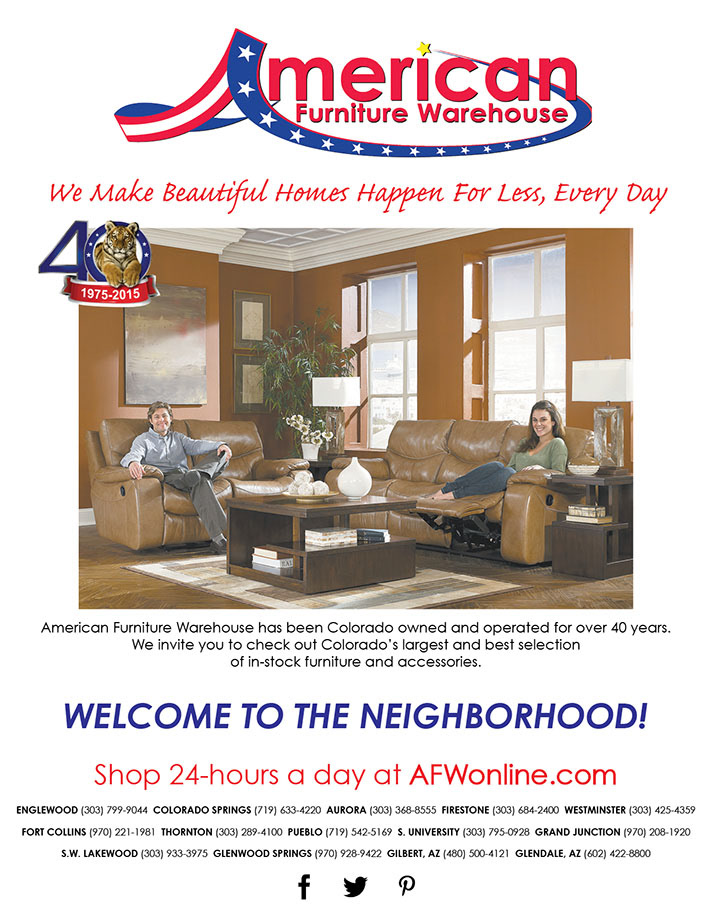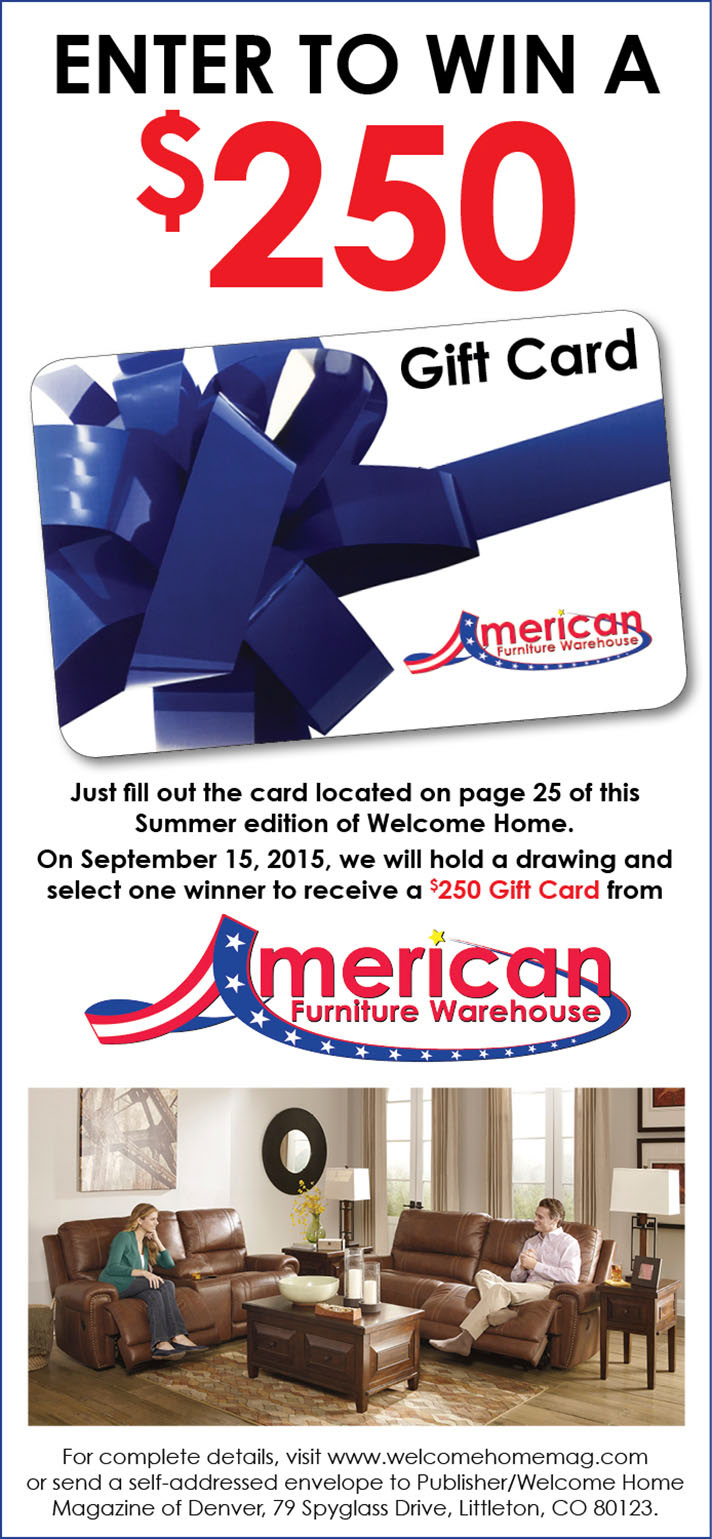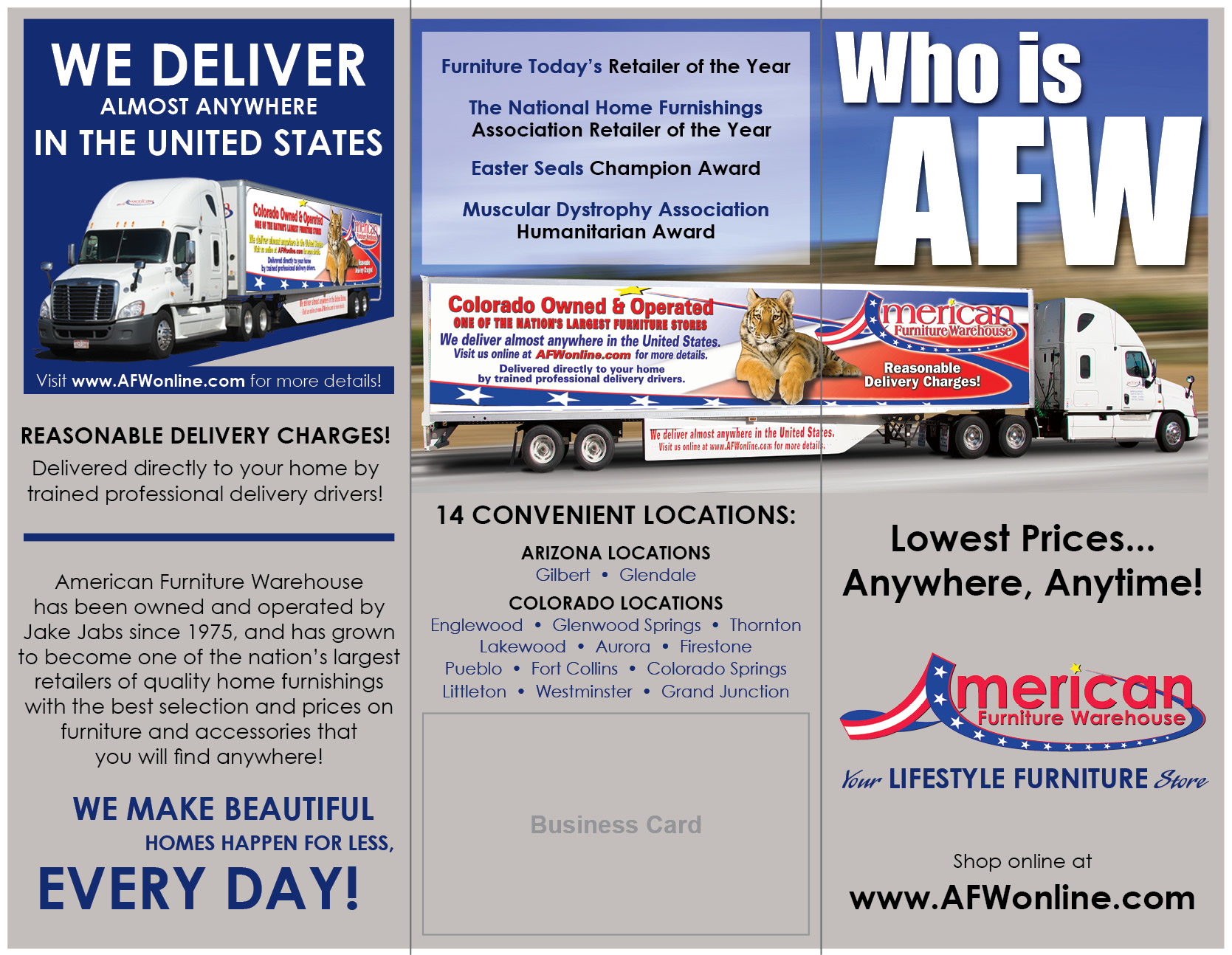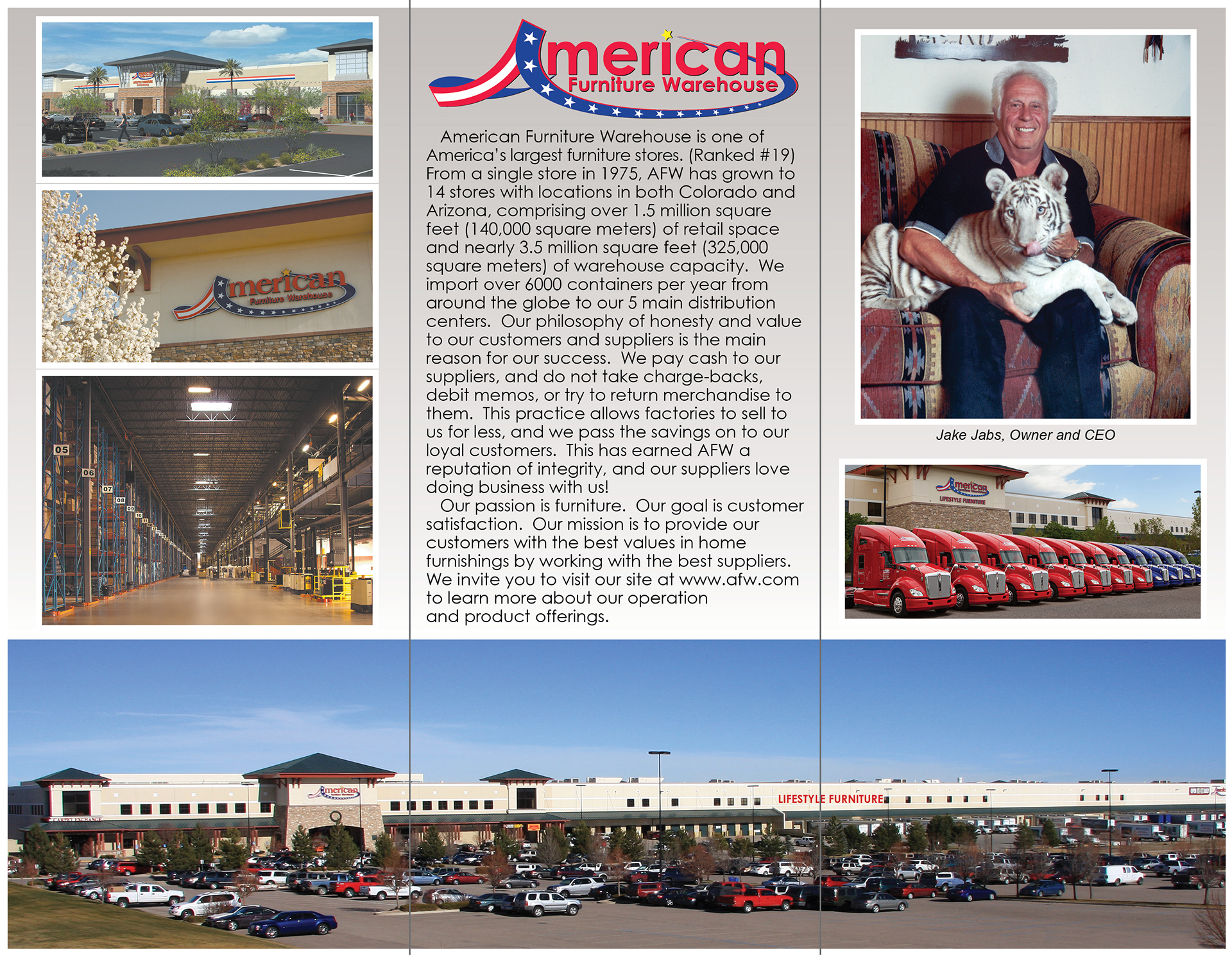 Below is an example of my workflow when creating one of the daily newspaper ads for AFW.